Akademia Medialna #Zarabiaj Głosem
Wystąpienia publiczne online/offline.                               

BIZNES, MEDIA
W obecnych czasach sztuka wystąpień publicznych jest wszechobecna i konieczna niczym powietrze.
Prowadzisz live'y, webinary, spotkania biznesowe, występujesz w mediach tradycyjnych?
Chcesz docierać do szerszej publiczności?
Stare powiedzenie " nie chodzi o to Co mówisz, ale JAK mówisz" ma więcej prawdy niż myślisz, a potwierdzają to badania naukowców z Stanford University.
Dobre wystąpienia cechuje m.in.: opiniotwórczość, bliskość, użyteczność i jakość.
Występuj i doświadczaj ponadprzeciętnych rezultatów.
Jak przygotować wystąpienie, by trafiało w punkt.
Jak poukładać treść, by niosła Twój przekaz.
Jakim mówić językiem, by być zrozumiałym.
Jakie słowa i zwroty językowe mają wpływ.
Jak struktura wystąpienia wpływa na głos.
Co ludzie zapamiętują i co z tego wynika.
Jak złapać i utrzymać uwagę audytorium.
Jak budować więź z audytorium.
Kiedy wiesz, CO mówisz;
Kiedy wiesz, JAK mówisz;
Kiedy wiesz do KOGO mówisz;
Kiedy wiesz KIEDY mówić.
Jesteś we właściwym miejscu i czasie.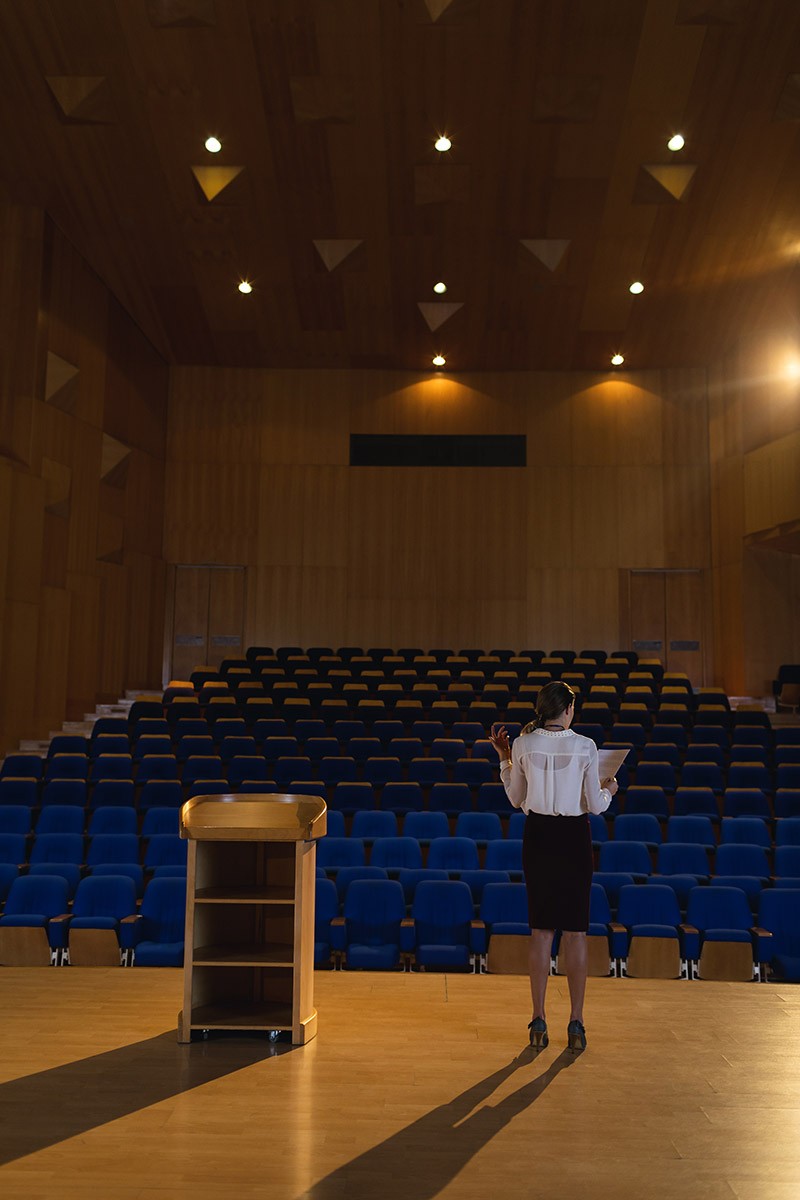 Prowadząca:
Jestem trenerką głosu i komunikacji biznesowej. Towarzyszę moim klientom na drodze doskonalenia głosu i sztuki mówienia. Dzielę się wieloletnim doświadczeniem dziennikarskim radiowym i prasowym oraz wykształceniem wokalnym.
Przez blisko 20 lat opowiadałam dźwiękiem świat, prowadziłam programy na żywo, biegałam z reporterskim mikrofonem a nawet przygotowywałam wiadomości motoryzacyjne. W swoim dorobku mam wiele prestiżowych wyróżnień i nagród: m.in. Grand Press, Grand PIK, nominacja PRIX EUROPA,  Dziennikarz Roku 2009: nagroda małopolskich dziennikarzy oraz wyróżnienia za śledcze reportaże prasowe: im. R. Kapuścińskiego PAP, Watergate SDP.
Zafascynowana multimediami pierwsza w Polsce zrealizowałam zwizualizowany reportaż radiowy – fotokast.  Byłam głosem Radia Kraków, współpracowałam z radiową Trójką, Jedynką, Dwójką, Studiem Reportażu i Dokumentu Polskiego Radia oraz Dużym Formatem GW.
Od lat uczę świadomego zarządzania głosem w biznesie.
Moje autorskie szkolenia łączą dziennikarstwo i warsztat wokalny. Tworzę kursy z tematyki wystąpień publicznych online/offline.
Do zobaczenia!
Magdalena Wadowska